In my free JavaScript for Beginners course, you do not need to know anything about coding at the start. If you can browse the web, and install programs on your computer, I can show you how to code.
Who is this course for?
This course is for anyone who:
Has never coded before
Wants to make video games
This is for absolute beginners, so don't worry about needed to know mathematics or any coding vocabulary. I will walk you through everything step by step!
What will I learn?
In this course you will learn:
The Basics of JavaScript
How to create your own code
How to make games
I can't teach you everything about JavaScript in under 3 hours, but this course is a great place to start!
In just 3 hours of watching time from now you'll be able to make your own games. Learn at your own pace, following along to my video instruction. I'll show you what to do at every step, and explain why we do that way.
If you get stuck, you can leave a comment in the course or send me an email. I'll answer any questions you may have, or send you sample code.
You can also send me any code you are working on, and we can discuss it together.
Which games will we be making?
The course is divided into 3 sections
Setting up a coding environment on your computer
Make a text adventure game that will introduce you to programming concepts
Breakout – An Html5 browser game.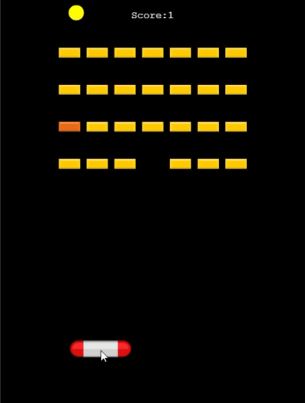 How much does it cost?
This course is absolutely free.
Why? Honestly, because I hope that if you'll like the course you'll decide to purchase one of my other courses that cover more advanced game making. For these other courses, you'll need to know JavaScript, so that's why my JavaScript for beginners is a great place to start!